Game Development
·
Fully Remote
Senior Technical Artist (UNITY)
Vivid Games is one of the leading Polish mobile game developers and publishers but also a team of almost 70 individuals on a mission to entertain players with great games. We are the first remote company, having an office in Bydgoszcz.
We are on the lookout for a talented and experienced Senior Technical Artist to support us in creating a new mobile boxing experience - an extraordinary Real Boxing 3!
As a Senior Technical Artist, you'll bring your experience, ideas, and technical skills! You will work closely with a multi-disciplined team of professionals. JOIN US! 
What are your duties?
 Collaborating with artists and developers to integrate art assets into the game engine
Creating technical benchmarks to be used in production, implementing optimizations, and monitoring the performance of the game
Producing high-end visuals within memory constraints and performance guidelines
Material creation - design complex materials and instruct artists on best practices for material creation
Lighting - be well versed in the various lighting techniques and instruct the artists in lighting best practices
Optimization - optimize the content through profiling and enhancing performance with the help of diagnostic tools and instructing the artists on modeling and texturing best practices
Technical support to the Team in day-by-day production issues
Creating and maintaining technical documentation
Sharing with the Team best practices and new tools
What should you offer?
Significant experience with Unity 3D and understanding of mobile platforms' strengths and limitations
Strong skills and experience in software development in Unity 3D and C#
Knowledge of 3D asset creation pipeline
Excellent knowledge and interest in the following tech-art areas: Shading, VFX/Particles, Scripting, Lighting, Rendering and Post-Effects, SFX, Rigging, and Physics;
Experience with profiling tools (Profiler, Frame Debugger, Memory Profiler)
Experience with shaders (Shader Lab, Shader Graph, Amplify Shader Editor, HLSL)
Knowledge of the new Unity Scriptable render pipeline (URP and HDRP)
Experience with different Unity render pipelines (HDRP/URP)
Unity 3D, 2D/3D games development, multiple platforms, Photoshop, Maya/3DS Max/Blender
Team-player mindset: openness to ideas, constructive feedback, and changes; ability to communicate and collaborate effectively across disciplines such as art, design, programming, and production
A great ability to think creatively to overcome technical challenges
Experience with version control systems will be a plus


What are we offering?
Opportunity to grow competencies in a team of experienced professionals (they're all seniors and industry experts!),
Total flexibility on working on-site (office in Bydgoszcz) and remotely, as well as planning your daily work cycle (your working hours are actually up to you).
Being a part of an independent team with as little beaurocracy and as much transparency as it's possible,
Competitive stable salary adequate to experience,
Other cool stuff that supports physical, emotional, and intellectual well-being like sports pay-off, private medical care, drinks, fresh fruits (while working on-site), and team integrations.
Department

Game Development

Remote status

Fully Remote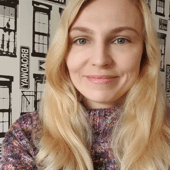 Contact
Sylwia Polaczyk
Talent Acquisition Specialist – Business Operations
Game Development
·
Fully Remote
Senior Technical Artist (UNITY)
Loading application form